Zero Leakage Pump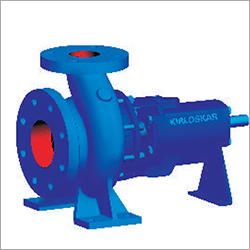 Zero Leakage Pump
Product Description
Leveraging on the expertise of our dexterous personnel, we are involved in trading and exporting a high quality Zero Leakage Pump to our valuable patrons. It is essentially utilized for dealing with destructive liquids, for example, hydrocarbons containing benzene which are dependent upon exceptionally severe discharge guidelines. Additionally, the provided Zero Leakage Pump is appropriate for the vehicle of spotless, hazardous, harmful and important liquids in petrochemical plants and treatment facilities.
FAQs of Zero Leakage Pump:
Q: What are Zero Leakage Pumps?
A: Zero Leakage Pumps, otherwise called zero-outflow pumps or airtight fixed pumps, are a sort of pump intended to keep any leakage of liquid from the pump's packaging, guaranteeing that no liquid enters or leaves the pump past the ideal stream way.
Q: How in all actuality do Zero Leakage Pumps work?
A: Zero Leakage Pumps use progressed fixing innovations, like attractive couplings or dynamic fixing frameworks, to forestall any leakage of liquid. These pumps are intended to wipe out customary shaft seals that can cause leakage.
Q: Can Zero Leakage Pumps handle various sorts of liquids?
A: Indeed, Zero Leakage Pumps can be intended to deal with different liquids, including destructive, grating, or perilous fluids, contingent upon the materials of development and seal choices.
Q: Are Zero Leakage Pumps energy-productive?
A: Zero Leakage Pumps can be energy-productive, particularly in applications where leakage and shortcomings because of conventional seals are dispensed with.
Q: What support is expected for Zero Leakage Pumps?
Some time Zero Leakage Pumps require less upkeep contrasted with conventional pumps with seals, ordinary observing of the fixing framework and different parts is as yet vital to guarantee ideal execution.