Three Phase Induction Motor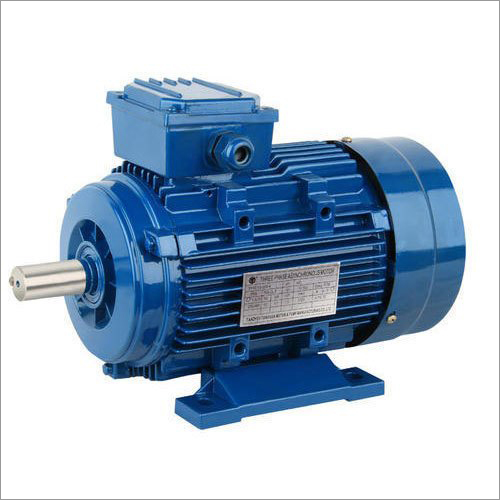 Three Phase Induction Motor
Price And Quantity
Product Specifications
Induction Motor

Mild Steel
Electric

Water, Oil Well, Air Pump, Automobile
Product Description
Three Phase Induction Motor is a type of electric motor widely used in various industrial and commercial applications. It operates on the principle of electromagnetic induction to convert electrical energy into mechanical energy. These motors are known for their reliability, efficiency, and robust construction, making them suitable for a wide range of applications, including pumps, compressors, conveyors, fans, and more.
FAQs of Three Phase Induction Motor:
Q: How does a Three Phase Induction Motor work?
A: A Three Phase Induction Motor consists of a stator and a rotor. When three-phase alternating current (AC) is supplied to the stator windings, a rotating magnetic field is created. This magnetic field induces currents in the rotor conductors, producing a second magnetic field. The interaction between the rotating magnetic field of the stator and the induced magnetic field of the rotor causes the rotor to rotate, resulting in the mechanical output.
Q: What are the advantages of Three Phase Induction Motors?
A: Three Phase Induction Motors offer several advantages. They are highly reliable due to their simple and robust design, requiring minimal maintenance. These motors provide high starting torque, allowing them to handle heavy loads and start under full load conditions. Three Phase Induction Motors are also known for their efficiency, durability, and suitability for continuous operation in industrial environments.
Q: Are Three Phase Induction Motors energy-efficient?
A: Yes, Three Phase Induction Motors are generally considered energy-efficient. They have high power factor and efficiency ratings, ensuring optimal utilization of electrical energy. However, the efficiency can vary depending on the motor size, design, and operating conditions. It is advisable to choose motors with higher efficiency ratings to minimize energy consumption and reduce operating costs.
Q: Can Three Phase Induction Motors be controlled for speed?
A: Yes, the speed of Three Phase Induction Motors can be controlled using various methods. The most common method is using variable frequency drives (VFDs) that regulate the frequency and voltage supplied to the motor. By adjusting the frequency and voltage, the speed of the motor can be controlled over a wide range. Other speed control methods include pole changing, cascade control, and slip energy recovery systems (SERS).