Kirloskar Solar Water Pump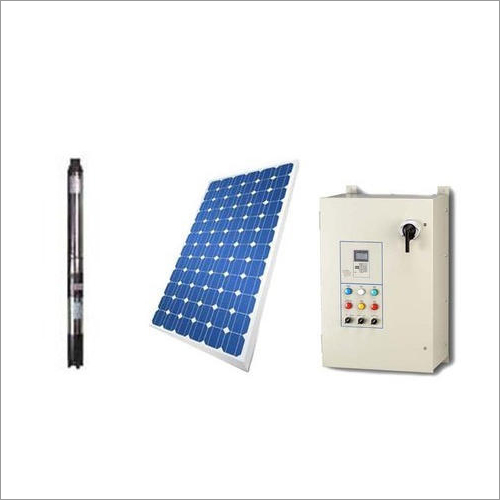 Kirloskar Solar Water Pump
Product Description
Kirloskar Solar Water Pump is a highly efficient and environmentally friendly solution for pumping water using solar energy. It utilizes solar power to draw water from various sources such as wells, rivers, or lakes, making it an ideal choice for agricultural, residential, and commercial applications. The pump system consists of photovoltaic panels that convert sunlight into electrical energy, which in turn powers the pump to lift and distribute water. With its reliable performance, low maintenance requirements, and cost-effectiveness, Kirloskar Solar Water Pump is a sustainable alternative to conventional pumps, providing a reliable water supply in off-grid locations and reducing dependence on fossil fuels.
Frequently Asked Questions:
Q: How does a Kirloskar Solar Water Pump work?
A: The photovoltaic panels collect sunlight and convert it into electrical energy. This energy is then used to power the pump, which lifts water from the source and delivers it to the desired location.
Q: What are the benefits of using a Kirloskar Solar Water Pump?
A: The key benefits include reduced electricity costs, environmental sustainability, reliable operation in remote areas, low maintenance requirements, and independence from fossil fuels. It provides a cost-effective and eco-friendly solution for water pumping needs.
Q: Can the solar pump operate during cloudy days or at night?
A: Kirloskar Solar Water Pump systems typically include a battery backup that stores excess energy generated during sunny days. This stored energy can be utilized during cloudy periods or at night, ensuring continuous operation.
Q: What are the applications of Kirloskar Solar Water Pumps?
A: These pumps are suitable for a wide range of applications, including irrigation for agriculture, water supply for residential and commercial buildings, livestock watering, pond aeration, and more.