Kirloskar Pumps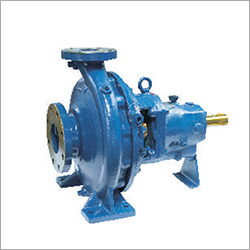 Kirloskar Pumps
Product Description
Kirloskar Pumps is a renowned brand in the pump industry, offering a wide range of pumps for various applications. With a history dating back over a century, Kirloskar Pumps are known for their quality, reliability, and performance. The brand provides pumps for sectors such as agriculture, water supply, industrial processes, wastewater management, and more. Whether it's a centrifugal pump, submersible pump, monobloc pump, or specialized pump, Kirloskar offers a diverse portfolio to meet the needs of different industries.
FAQs of Kirloskar Pumps:
Q: What types of pumps does Kirloskar offer?
A: Kirloskar offers a comprehensive range of pumps catering to different applications. They manufacture centrifugal pumps, submersible pumps, monobloc pumps, vertical multistage pumps, sewage pumps, fire-fighting pumps, and many more. The pumps are designed to handle diverse fluids, including water, chemicals, slurries, and wastewater.
Q: What are the key features of Kirloskar Pumps?
A: Kirloskar Pumps are known for their quality construction, high-performance capabilities, and energy efficiency. They are designed with robust materials to withstand demanding operating conditions. The pumps offer reliable operation, low maintenance requirements, and efficient fluid transfer. Kirloskar pumps are often engineered with advanced features such as automatic controls, corrosion-resistant coatings, and energy-saving technologies.
Q: Where are Kirloskar Pumps used?
A: Kirloskar Pumps find applications in various sectors and industries. They are commonly used for agricultural irrigation, water supply in residential and commercial buildings, industrial processes, wastewater management, fire protection systems, and more. Kirloskar pumps are trusted for their ability to handle different fluids and provide reliable performance across diverse applications.
Q: Are Kirloskar Pumps energy-efficient?
A: Yes, Kirloskar Pumps are designed with energy efficiency in mind. They incorporate advanced technologies such as efficient motor designs, variable frequency drives (VFDs), and optimized hydraulic systems to reduce energy consumption. Choosing energy-efficient Kirloskar Pumps can help save operational costs and promote sustainability.