Fire Fighting Pump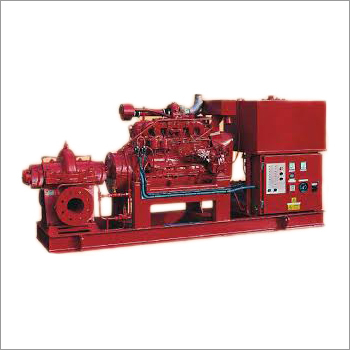 Fire Fighting Pump
Product Specifications
Stainless steel

Pneumatic
Product Description
A Fire Fighting Pump, also known as a fire pump, is a specialized pump designed for firefighting applications. It plays a crucial role in supplying water or firefighting foam to extinguish fires, ensuring the safety of lives and property. Fire Fighting Pumps are robust, reliable, and capable of delivering high-pressure water flow, making them essential equipment in fire protection systems for residential, commercial, and industrial buildings.
FAQs of Fire Fighting Pump:
Q: What is a Fire Fighting Pump?
A: A Fire Fighting Pump is a pump specifically designed for firefighting purposes. It is typically driven by an electric motor, diesel engine, or a combination of both. Fire Fighting Pumps are designed to deliver high-pressure water flow to firefighting systems, such as sprinkler systems, fire hydrants, and fire hoses, enabling effective fire suppression and control.
Q: How does a Fire Fighting Pump work?
A: A Fire Fighting Pump operates by drawing water from a water source, such as a dedicated fire water storage tank, a municipal water supply, or a natural water source, and then pressurizing and delivering it to the fire protection system. The pump creates the necessary pressure to ensure an adequate water flow rate, allowing firefighters to combat fires effectively.
Q: What are the key features of Fire Fighting Pumps?
A: Fire Fighting Pumps are designed with specific features to meet the demands of firefighting operations. These pumps are typically constructed with durable materials to withstand harsh conditions and extended periods of operation. They often have high-pressure capabilities, efficient impeller designs, and reliable seals to deliver the required water flow and pressure. Fire Fighting Pumps also incorporate safety features, such as automatic start and stop controls, to ensure reliable operation during emergencies.
Q: Where are Fire Fighting Pumps used?
A: Fire Fighting Pumps are used in various settings where fire protection is essential. They are commonly installed in commercial buildings, residential complexes, industrial facilities, warehouses, airports, hospitals, and public spaces. Fire Fighting Pumps are also utilized in fire trucks and fire engines to provide mobile firefighting capabilities.